BY JOHN JORDAN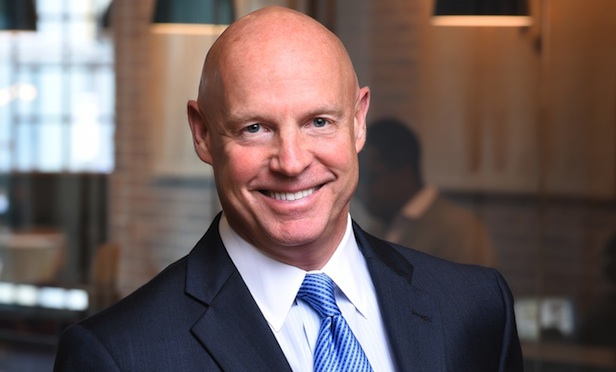 Commercial brokerage firm Cresa tells Globest.com exclusively that it plans to continue to grow operations in Asia and Africa and hopes to conclude negotiations to establish operations in Seattle and other West Coast locations.
Shortly after announcing its expansion of existing brokerage operations in India and its entrance into Germany, Cresa CEO Jim Underhill says the firm that specializes in tenant/occupier representation, will likely have further expansion announcements before the year is through.
Underhill, who took over as CEO of Boston-based Cresa in March of this year, says the firm has substantially grown its operations both domestically and internationally of late. "We have been on a bit of a roll. In the last 24 months we have opened up (offices) in the United Kingdom, the Netherlands, Belgium, Hungary, Hong Kong, and Australia," Underhill, who was formerly CEO of the Americas for Cushman & Wakefield, said. Earlier this year Cresa also launched operations in France.
"These are not just isolated events for us," Underhill explains. "These are part of a very focused campaign to get the right Cresa people in these important markets around the world."
Sarah Wager, operations manager for Cresa, adds that while Cresa has its sights set on key markets in the US and worldwide, the company is committed to finding those professionals who are either engaged in tenant-only brokerage services or who have the skill set to adapt to this niche market.
Underhill says that because of the expansion of large multi-service commercial brokerage firms, many businesses are expressing reservations due to potential conflict of interest issues.
He says that for the remainder of 2016, Cresa is hoping to complete negotiations to establish operations in South Africa.  Underhill also told Globest.com what markets Cresa will look to either expand in or establish a beachhead in next year.
"There are a couple of significant markets that we expect to have additions in and those would be Singapore, Seoul, South Korea and Tokyo, and then there are developing markets like Vietnam if we can find the right people and organizations… we will open in as well."
He adds that the company is also looking to expand its operations in the European theater and is in discussions with firms or individuals in Sweden, Italy and Spain. Underhill says that those negotiations will not likely lead to any agreements before the end of this year.
The firm is also looking to open other locations on the West Coast in 2017, including Seattle, Silicon Valley and San Jose, CA, he notes. The company currently has locations in East Bay, CA, Orange County, CA, Inland Empire, CA, Sacramento, San Diego, San Francisco, and Woodland Hills, CA.
The firm's ambitious growth strategy is not due to global economic factors, but instead on the company's expanding customer base. Underhill says that its major clients want to be assured that Cresa can service its real estate needs both in the US and worldwide.
While Cresa has serviced some of these global markets for more than a decade through existing offices elsewhere or via relationships with locally-based firms, Underhill notes, "More of our clients are expressing that they are uncomfortable with some of the full service firms and the conflicts they have."
Cresa's Wager points out that its new partner in Germany—Arthur Rubinstein—became uncomfortable with conflicts that exist in commercial brokerage and prior to his deal with Cresa began transforming his business into a tenant-only operation. In August, Rubinstein's former GVA Worldwide's partner in Germany for the last 15 years joined Cresa. Now operating as Cresa Germany, the firm headquartered in Frankfurt, is the leading independent commercial real estate company specializing in tenant representation and corporate services in the country. Its commercial real estate platform includes tenant representation, corporate services, capital markets, valuation, consulting and market research. Among its clients are: Aston Martin, Bloomberg, Continental, DraftFCB, Fujifilm, IHS Global, McCann Worldgroup, Mediabrands amongst others.
Cresa also reported it expanded its service offerings in India. Cresa India is now led by S.C. Jaisimha, Madhur Malhotra, and Arjuun Kuumar. Jaisimha is the former head of API Global in India and has more than 20 years of experience, having held key positions at Insignia Brooke and Can Fin Homes. He will be based in the Bangalore office. Malhotra brings more than 18 years of experience and was previously the head of Johnson Controls GWS real estate business for West Asia. He will be based out of the Delhi office. Kuumar has been in the real estate industry for 20 years and has worked in key positions at Insignia Brooke, API Global and Group Usha. He will be based out of the Mumbai office.
In addition to Bangalore, Delhi and Mumbai, Cresa India has offices in Pune, Chennai and Hyderabad.