The new CEO of Cresa tells GlobeSt.com, "It's not about the real estate anymore; it's about supporting tenants in their talent acquisition and retention."
BY PAUL BUBNY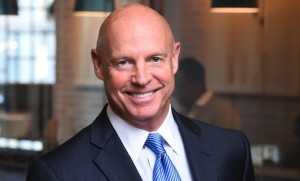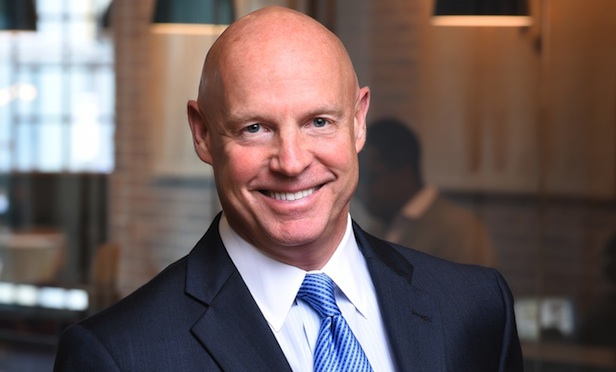 WASHINGTON, DC—Cresa's new CEO has seen commercial real estate services from both sides: pure-play tenant representation and a full-service menu. More recently, he was Americas CEO at industry powerhouse Cushman & Wakefield until 2014, but before that was a key player on the tenant-rep side as founder of the Staubach Co.'sNortheast office, growing that into Staubach's largest region before its 2008 sale to JLL.
Jim Underhill comes to Cresa at a time when the firm is already the world's largest in the tenant rep space. Yet he's set a goal of doubling its size within five years—although not, he tells Globest.com, by growing for the sake of growth. Based in Washington, DC, Underhill shared his insights on CRE services firms' present and future with GlobeSt.com earlier this week; an edited version of that conversation follows.
GlobeSt.com: Before becoming CEO, you had served in an advisory role with Cresa's board of directors. What led to your taking the role of CEO with the organization?
Jim Underhill: After I left Cushman at the end of '14, I wasn't necessarily looking to get back into this type of role. But I've had a lot of respect for the Cresa organization, and knew personally some of the partners and leaders in DC. They asked if I'd be interested in an advisory post, knowing that I came with a good perspective on the industry but also had roots in tenant rep. Part of their reason for asking me was that the company has been looking at developing a strategic plan. They felt that it was an important time for them to take advantage of the fact that they had built what today is the largest tenant rep firm in the world but with a lot of growth potential, and take it from where it is to something even more significant down the road.
In the process, I got to know the firm better and found that there were things I just loved about it. Part of it is the culture, which is very different from where I was. It's a 100% employee-owned company that didn't have outside shareholders or private equity that was driving us to do things. Everybody sitting around the table had a significant ownership stake in what we're trying to do. I also loved the focus that the firm had. Today, everybody is trying to be the biggest firm in the world, and it's really hard for them to differentiate themselves. I've been in that role. But I came here and had meetings with clients; they loved the fact that Cresa was focused on doing one thing and doing it very well.
GlobeSt.com: You have been active on both the pure-play tenant-rep and full-service sides of commercial brokerage. Are there lessons that each side can derive from the other?
Underhill: In terms of what a Cresa could learn from larger companies, I'd start with: bigger isn't necessarily better. Smaller firms are always trying to get bigger, but with a bigger firm come a lot of challenges and complications. It's not about being big; it's about being right-sized: being large enough to have the scale and resources to compete in the market at the highest level, but not so big that you create internal competition or limited growth.
For Cresa, a company with growth ambitions and a lot of market potential, that's something we need to be mindful of. We're not going to grow just for the sake of getting big and posting numbers.
The other challenge with getting big is that it's very difficult to keep a high-touch culture. Whether it's real estate or any business, people are human beings and we like to feel that we're part of something. You lose that with size.
Conversely, there are things that a big firm could learn from Cresa or other specialty firms. Focus really is good. There's no confusion about who we are, both for internal and external messaging. In terms of messaging at one of these larger firms, I don't know what the brand stands for other than that "we do everything." There are challenges in everything, but having been in both environments has really helped me in understanding some of the things we want to try to do but also try not to do.
GlobeSt.com: In terms of expanding Cresa's footprint by market and by sector, what are some of the key points of Staubach Northeast's growth that you will be drawing upon?
Underhill: I think it will prove to be helpful, but Cresa is at a very different stage than Staubach was when I started. I was there at the beginning, opening what was the second office, whereas Cresa today is in 70 markets and has an established platform and culture. Maybe the most important lesson I learned at Staubach was about building a company culture. Cresa has a great culture, and it's really a question of how we grow and evolve and keep culture at the center of what we do.
Another difference was that Staubach at that time was more of a brokerage operation, and this industry has evolved quite a bit. Today I would say Cresa is more of a tenant advisory firm that also has significant brokerage capabilities. We're investing significantly in consulting and thought-leader activities. Either we're designing for the future or we're running the risk of having an industry that will run out of gas at some point.
GlobeSt.com: As you take the reins at Cresa, what are some of the evolutionary challenges faced generally by commercial real estate services firms in 2016?
Underhill: There are two things that I look at. The first is predicting and designing for the transformation of the business, which everyone knows is coming; they're just not sure what form it will take. It's a technology-driven transformation, and I would put technology into two buckets. One is the efficiency tools that help everyone do everything faster. But the big one is the disruptive technologies. A growing percentage of real estate transactions, whether leasing or sales, will be conducted online.
I also see an increasing commoditization of space, like the WeWork phenomenon. Companies will say, "if I can just plug in, I need 5,000 feet and I can do this for 15 months, I don't need to sign a five- or 10-year lease and build a whole space." More and more of the space that's out there will trade like that, and frankly, you don't need a broker for that. Firms will need to understand how this will affect their business.
The other thing is that it's not about the real estate anymore; it's about supporting tenants in their talent acquisition and retention. Companies realize that they need a real estate strategy that is driven by where they're going to get talent from, provides an environment that increases productivity and also job satisfaction from a retention standpoint, and facilitates interaction with clients. Those are the things that real estate firms will need to consider as they define how to keep themselves in a high-value place.