By: Melissa Malamut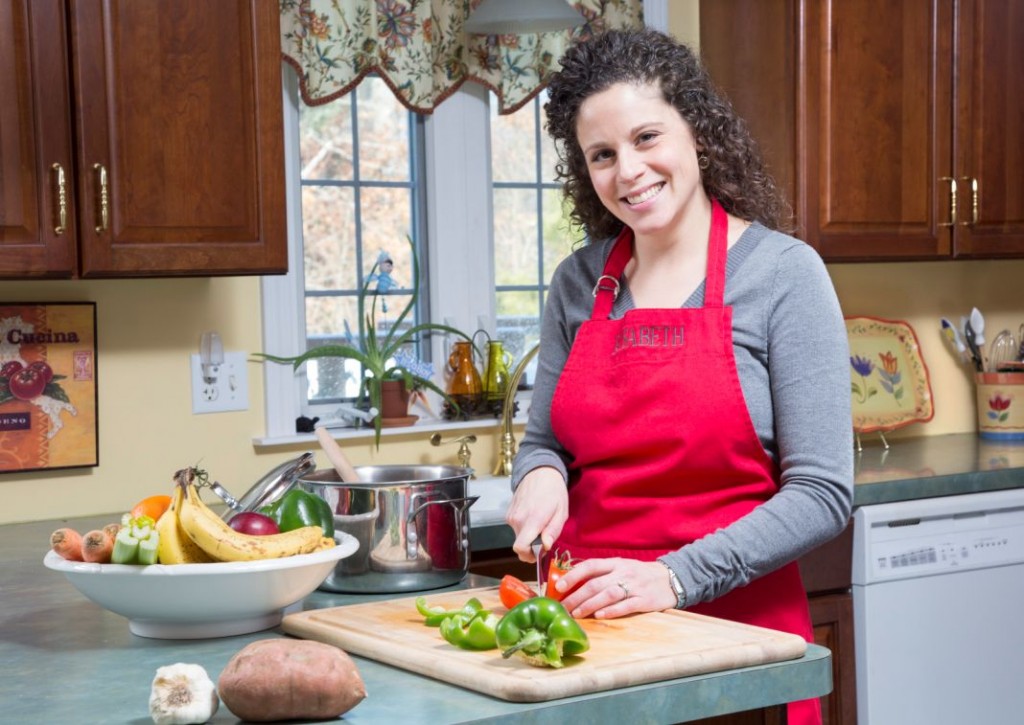 In honor of February being Heart Month, the CardioVascular Institute at Beth Israel Deaconess Medical Center (BIDMC), has released a cookbook filled with heart healthy versions of New England favorites.
The collection of recipes—more than 100 pages worth—features appetizers, side dishes, entrées, snacks, and desserts, including favorites such as mashed potatoes, almond crusted haddock, and cranberry apple crumble. But if this kind of traditional New England fare doesn't make your stomach growl, the cookbook also features recipes inspired by the Mediterranean Diet such as Moroccan stew, beet salad, and balsamic Brussels sprouts.
The cookbook's author is Elisabeth Moore, a registered dietitian at BIDMC who provides medical nutrition therapy for patients with cardiovascular and other diseases. The Plymouth resident has worked with outpatients at BIDMC since 2005, and says that putting heart health first was the most important part of writing the cookbook. Using this approach, the each recipe includes the full nutritional information, such as total calories, cholesterol, saturated fats, and dietary fibers. In addition, all of Moore's recipes are designed with the American Heart Association's guidelines for fats, sodium, and fiber intake.
"A common misconception is that eating healthy means sacrificing flavor and home-cooked foods," Moore said. "To show that heart-healthy meals can taste great, I customized every recipe to include sweet and savory flavors while making healthy modifications. I also encourage readers to shop their local farmers' markets to find all-natural, fresh ingredients."
To download a free digital copy, visit bidmc.org/cookbook.