By Brian Bandell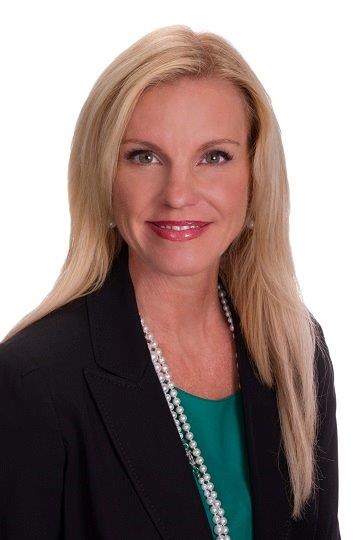 Cresa has revived its tenant representation brokerage in South Florida with the hiring of Caroline Fleischer from rival Cushman & Wakefield as managing principal of its local office.
Cresa, which has more than 50 offices in North America, received a stunning blow in December 2015 when more than 28 professionals in South Florida, including top market executives, left to join JLL. Alex Brown was the only member of the local Cresa team who remained.
Now Fleischer has been hired to rebuild Cresa South Florida. Previously the director of tenant advisory in South Florida for Cushman & Wakefield with clients such as Microsoft, Cross Country Healthcare Services, the State of Florida and Carnival Corp., she said her goal is to hire 10 to 15 professionals for Cresa by the end of this year.
"I believe in the Cresa brand," Fleischer said. "In the past few days of experience I can tell you they have top-notch professionals and the resources I've been able to tap into very quickly have been amazing."
Fleischer said she likes that Cresa only represents tenants, so it doesn't have conflicts with office listings also represented by the firm.
Cresa is led by CEO Jim Underhill, who previously worked with Fleischer when he was CEO of the Americas for Cushman & Wakefield. Cresa named Underhill CEO in February.
"The market knew Cresa well, so when they [the other brokers] left [for JLL] we got calls from a lot of people and had a number of active conversations underway. But we felt it was really important to make the right hire, someone who would set the tone for professionalism and leadership," Underhill said. "We were fortunate we could bring Caroline over for that role."
Underhill said Cresa will now move forward with recruiting in South Florida and it's actively looking for its own office space.
"The company is embarking on a significant growth initiative, not just domestically but globally, and this is a key market for us," Underhill said.
Fleischer said 15 people is a good size for Cresa's South Florida team because it wouldn't be so big that members would compete against each other.
She's been named an Influential Business Woman by the Business Journal, was a finalist for NAIOP Office Broker of the Year and was named a most valuable player by Cushman & Wakefield. She has done volunteer work for 211 Broward and the March of Dimes.