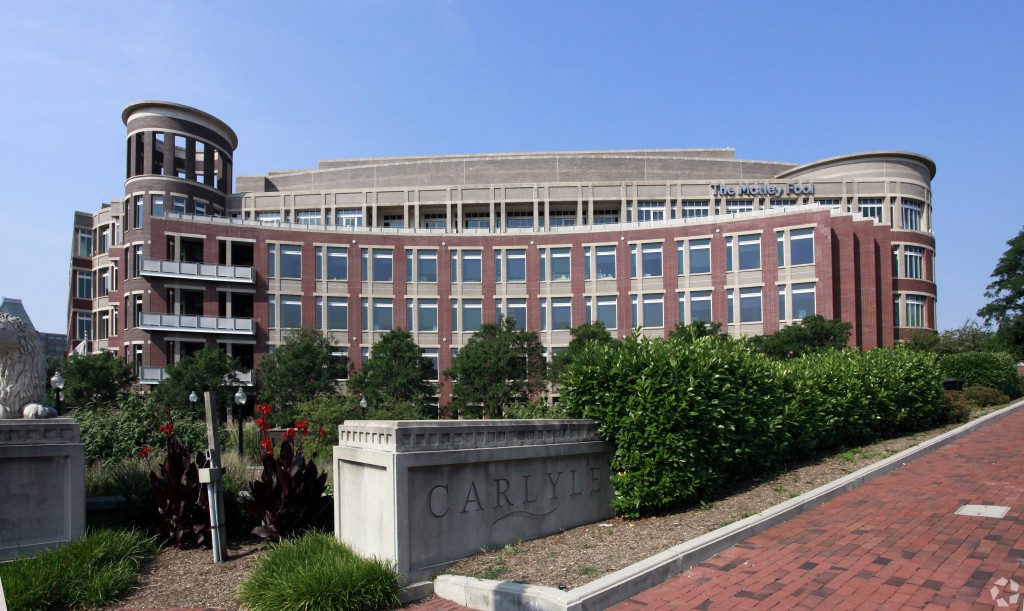 Cresa Washington DC recently represented The Motley Fool in an 115,000-square-foot office lease renewal at 2000 Duke Street in Alexandria, VA. Rich Rhodes, Jon Olmstead, and Rusty Meadows represented The Motley Fool, a multi-media financial services company founded in 1993 by David and Tom Gardner with the mission of "Helping the world invest – better." The Cresa team negotiated a rental rate reduction and concession package combination that significantly reduced The Motley Fool's annual obligation 15 months prior to The Motley Fool's lease expiration.
Cresa will also provide project management services for The Motley Fool's headquarters directed by Kathy Thomas, with renovations expected to be fully completed in 2017. These services will include strategic planning, vendor coordination, and design & construction oversight for a phased in-place renovation.
According to Melissa Malinowski, Director of Office Culture and Development, "Cresa has been an excellent advocate and advisor throughout the decision making process. The support and expertise they provided was indispensable."
Ollen Douglass, CFO, added, "Cresa did an outstanding job of locating and introducing us to a number of very attractive options in the District and Arlington County. It was a tough decision to remain in Alexandria, and Cresa's help facilitating the debate and conducting the analysis was invaluable."
The Commonwealth of Virginia and the City of Alexandria partnered to offer The Motley Fool a financial incentive package, crafted with support from Olivia Byrne, economic incentive lobbyist and partner at Reed Smith, along with Tala Gardner. In addition to the significant benefits and concessions that Cresa negotiated with the landlord, for the first time in its history, the City of Alexandria offered The Motley Fool a direct cash grant and negotiated on additional benefits with the help of the Cresa team. Byrne said, "It was great to work with The Motley Fool in conjunction with Cresa in a collaborative fashion to achieve a diverse and comprehensive benefit package for The Fool's lease renewal for their headquarters in Alexandria."
The Motley Fool chose to keep its headquarters in its current location in Old Town Alexandria, where the company was founded in 1993. As the lead anchor tenant, The Motley Fool occupies four floors in the freestanding, five-story, 155,335 SF Class A office building, which is part of the Carlyle Community mixed-use park.
The landlord, J.P. Morgan Investment Management, Inc., was represented by David Goldstein and Yorke Allen of JLL.
"The Motley Fool has been a client since 2004 and has always viewed our relationship as a partnership, as we have," said Olmstead. "That is the main reason we are able to achieve consistent success with this account."
Cresa has area offices in the District of Columbia; Baltimore, MD; Bethesda, MD; and McLean, VA.