BY JOE CLEMENTS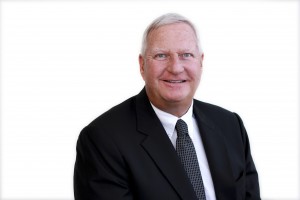 As befits someone who brought a game-changing idea to New England's corporate real estate services sector that three decades later has evolved into a global platform lionizing tenant representation, William Goade is known for giving maximum energy to everything he tackles, and the homegrown founder of Cresa Partners insists despite a half-hearted effort the first time he tried it three years ago, he is all in for tackling his latest endeavor—retirement.
"This really is my retirement," he tells Real Reporter, having in 2013 reduced his role to CEO of the Boston operations after leading the US and international tenant rep alliance from which his vision evolved. In marking three decades of existence for Corporate Real Estate Service Advisors (Cresa), Goade is turning the shop over lock, stock and barrel to a triumvirate of in-house veterans, Adam Subber, Daniel Sullivan and company stalwart Joseph Sciolla. They are among dozens of longtime employees who have embraced Goade's gambit begun in 1985 after stints handling real estate for Digital Equipment Corp. and Wang Laboratories, roles through which he determined the system "was rigged" on behalf of influence-wielding landlords willing to dole out exclusives in return for signed tenants.
"I think that is one of the reasons we have done so well—people understand we do not have a double agenda and are working in their interests alone," says Goade. "We have carved out a nice little niche by sticking to that concept." More than a niche, it would seem, having 60 professionals in the Boston office at 200 State St. and coverage in all major North American markets, the 70 offices and 1,000 affiliated professionals far beyond what Goade says he envisioned in launching the firm during the go-go development days leading up to the 1987 Black Friday collapse.

"I thought a 10-person firm serving a couple of big clients would be a nice situation," he recounts, crediting the sheer need for corporate users of real estate to battle an entrenched system as a key catalyst for growth. The information needed is far more sophisticated as well, hastened by a new millennium and evolving macro trends such as LWP, security impacts and regulatory changes directly involving their clientele. Sensing the implications of firms operating in multiple markets across the country and beyond, Goade cobbled together an alliance of five US tenant representation firms in 1993 that became CRESA Partners. Today, that enterprise extends to over 1,000 professionals and 70 offices in every area where Cresa determined the tenant representation model was viable, with Goade explaining certain regions such as Europe are less amenable. "We have no major holes in North America," he reports, and beyond that, Cresa offices can be found in such venues as Argentina, Australia, Hong Kong and London.
"I never thought we would be around the world the way we are," Goade says, detailing a measured approach of evaluating the organization every five years and assessing opportunities going forward. On the other hand, Goade stresses he has been careful to keep other tent poles of the firm tethered, principles he deems sacrosanct to the model calling for high ethics—"we never stole a competitor's talent and are up front in everything we do"—plus being civic minded and mindful of life/work balances and maintaining an enjoyable job environment.
"I always felt if you do right by your clients and you do right by your employees, everything will turn out fine," he says. "We want to have fun and help people and if we can make some money along the way, that is even better." One way to ensure that— and perhaps a reason Goade was reluctant to retreat three years ago—would be the eight company parties held annually to further rally the troops.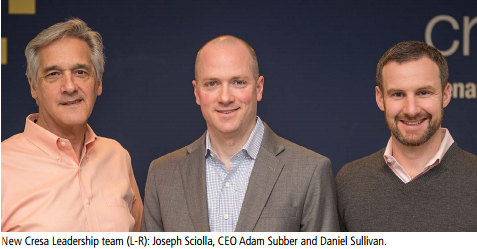 The firm has a handful of legacy principals dating back to early days, among them Jack Burns, Ed Fothergill, Robert Shulman and Sciolla, who got religion on the tenant representation concept in 1995 after running Cushman & Wakefield's Boston office. Goade's Tufts University classmate Jeff Goldberg is the firm's long-time counsel. In addressing Goade's decision, Sciolla relays that "we appreciate Bill's contributions to get us where we are today," while Subber, who is taking the title of CEO, was equally effusive. "Bill's vision and leadership have left a strong mark on our work, how seriously we advocate for our clients, and the culture we've developed within the community," he says. "We hope to be both good stewards of his philosophy and leaders for a new generation of employees who have made our firm their professional home."
In that vein, Goade says he is comfortable turning over his creation knowing that the tenor of tenant representation will remain a focal point and thanks to the foundation of talented staff. "I feel great about where we are after 30 years, and I feel confident the new team has us in an excellent position to continue to thrive over the next 30 years," he says. "They are a great group of guys and I'm very excited for them going forward."
In the nascent days of his retirement, Goade says he is committed to finally easing up a bit and enjoying his family and friends, one favorite gathering spot a home on the west coast of Florida. "It's the right time to step aside," he says. "For the next year or so, I am really going to try to be bored."