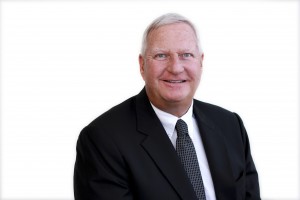 FEBRUARY 1, 2016 | BY JOHN JORDAN
Commercial brokerage firm Cresa Boston is losing its founder in a few months as industry veteran and former CEO Bill Goade retires. From humble beginnings here, the tenant-only commercial real estate services firm has grown to an international brokerage that operates out of 70 locations.
Goade recalls that his goals for the newly launched Boston-based tenant-rep only company, which began operations in 1985 as Avalon Partners, were not very lofty. "I can honestly say that when I started my goal was to have an office that was big enough that we could have a Super Bowl pool with at least 10 people participating." He admits that he never envisioned the company would expand into the largest tenant-only commercial services firm in the world.
Goade, 62, says his last day at Cresa Boston will be March 31.The more than 35-year commercial real estate veteran tells Globest.com that he never had a long-term plan, but instead tried to advance plan in five-year increments. He credits some of the principals that joined the firm early on such as Edward Fothergill, currently CresaPartners CFO, Robert Shulman, Jack Burns andJoe Sciolla. He says it was he and the other four principals that grew the Boston office and in 1993 formed an alliance of five firms, which grew to 40 by 1998 when it formed the CresaPartners entity, which exists today. Both the Cresa Boston and international CresaPartners operations are headquartered at 200 State St. in Boston.
A group of three principals will now lead and jointly manage the Cresa Boston office come April 1, including Sciolla, Adam Subber and Dan Sullivan.
"We started a company 30 years ago with a basic philosophy of do the right thing, have fun, and be profitable," Goade says. "Doing the right thing extends to both clients and employees and has resulted in tremendous client loyalty and an office that is constantly ranked as one of the best places to work in Boston."
He adds that it has been a great 30-year run but feels it is time to hand the business over to a younger crop of executives. "I am grateful to all of my partners and employees who made us so successful and have solidified our position as the world's pre-eminent advisory firm that exclusively represents tenants, not landlords, and always maintains objectivity and accountability," he says. "I am confident in the new leadership going forward."
Goade adds that his plans are to move to his home in Florida and while he did not totally rule out performing some consulting work for the firm, says he plans to hand over the reins of Cresa Boston to the younger generation.
Subber, a principal of the Cresa Boston office, says of Goade's contribution to the firm, "Bill's vision and leadership have left a strong mark on our work, how seriously we advocate for our clients, and the culture we've developed within the company," he says. We hope to be both good stewards of his philosophy and leaders for a new generation of employees who have made our firm their professional home." Subber, who joined Cresa Boston in 2002, adds, "We have been really fortunate to work with Bill. He is a great example of selfless leadership."
Looking forward, Sullivan adds, "Our focus is to continue re-investing in our office and platform, providing our advisors with more resources and services to better serve our clients' interests in the marketplace."
Goade has been managing principal and chairman of Cresa Boston from 1985 and was a former chairman of Cresa from 1998-2006 and also served as CEO from 2006-2013. He also served as chairman of Cresa Alliance in 1994, 1995 and 2001 and served on its Board of Directors from 1994-1998 and in 2001.
Before he founded the brokerage firm, he was corporate real estate manager for Wang Laboratories Inc. from 1982-1985 and served as real estate manager for Digital Equipment Corp. from 1980-1982.