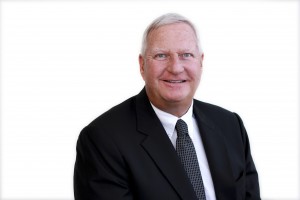 Cresa Boston is celebrating its 30th anniversary. Originally founded in 1985 as Avalon Partners by Bill Goade, Cresa continues to be North America's largest tenant-only commercial real estate firm, while also growing internationally.
After leading Cresa Boston for 30 years, former CEO and founder Bill Goade will be retiring in spring 2016. Moving forward, three of the principals, Adam Subber, Joe Sciolla, and Dan Sullivan, will assume leadership roles and jointly manage the Cresa Boston office.
"We started a company 30 years ago with a basic philosophy of do the right thing, have fun, and be profitable," said Goade. "Doing the right thing extends to both clients and employees and has resulted in tremendous client loyalty and an office that is constantly ranked as one of the best places to work in Boston.
"It has been a great 30-year run from a start-up to a 60-person office in Boston with 70 locations around the world and 1,000 people internationally," added Goade. "I am grateful to all of my partners and employees who made us so successful and have solidified our position as the world's pre-eminent advisory firm that exclusively represents tenants, not landlords, and always maintains objectivity and accountability. I am confident in the new leadership going forward."
"Bill's vision and leadership have left a strong mark on our work, how seriously we advocate for our clients, and the culture we've developed within the company. We hope to be both good stewards of his philosophy and leaders for a new generation of employees who have made our firm their professional home," said Subber.
"We appreciate Bill's contributions to get us to where we are today, and we look forward to the next 30 years," said Sciolla.
"Our focus is to continue re-investing in our office and platform, providing our advisors with more resources and services to better serve our clients' interests in the marketplace," added Sullivan.
Cresa LLC, the world's largest corporate real estate advisory firm exclusively representing tenants/occupiers, is headquartered in Boston.
Cresa is North America's largest tenant-only commercial real estate firm. In representing tenants exclusively — no landlords, no developers — Cresa provides unbiased, conflict-free advice. Integrated services cover every aspect of a real estate transaction from site selection and financing to project management and relocation services. Cresa offers clients customized solutions with nearly 60 offices in 75 markets worldwide. For more information, visit www.cresa.com.