Nov 3, 2016 | Joanna Sullivan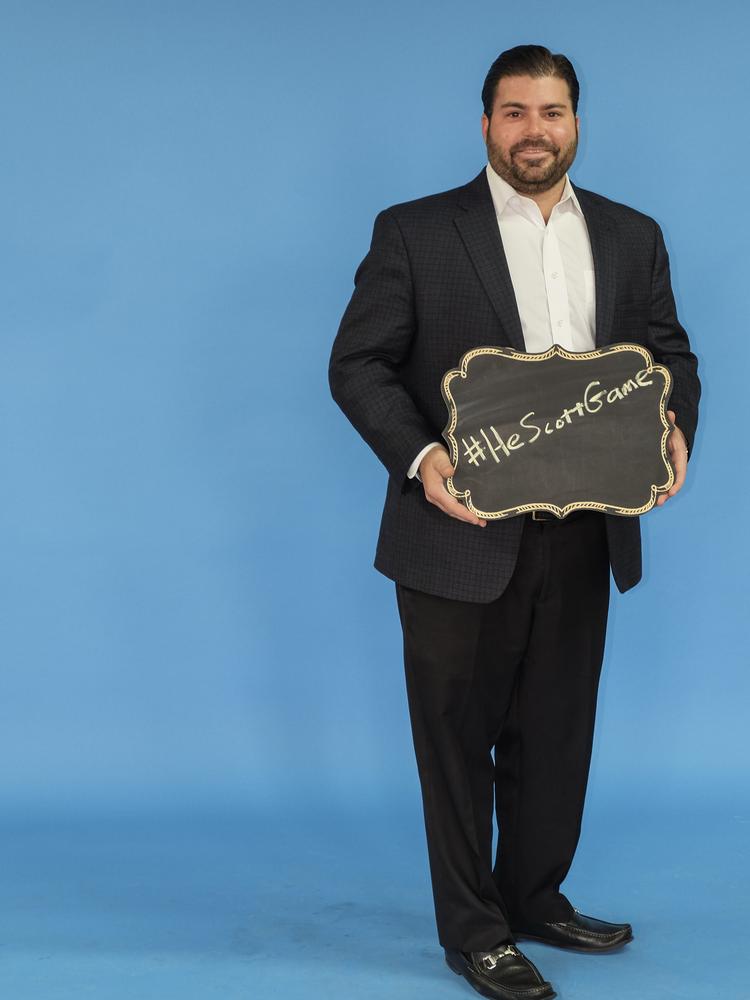 Scott R. Wingrat first worked for his family's flower business. Getting into the real estate industry was sort of an accident.
Regardless, he got hooked.
"For some reason, I was extremely drawn to real estate," he said. "I knew I wanted to be on the corporate side, not the residential side."
Wingrat did just that.
After working for some of Greater Baltimore's top commercial real estate firms, he started Cresa Baltimore, the local office of the fast-growing corporate real estate advisory firm. The company represents only the tenants in real estate transactions.
Its clients nationally include Panera Bread, Mizuno USA, Motley Fool and Phillips Petroleum Co.
Wingrat says he is working on expanding the Baltimore office and has visions of big growth.
"I really like the entrepreneurial spirit of our business," Wingrat said. "It can be something new. It's very energizing. You're helping people. You're helping companies."
Age: 32
Company: Cresa Baltimore
Title: Principal and co-founder
Industry: Commercial real estate
Education: Elon University
What's your hashtag? #HeScottGame
When you are feeling fatigued or unproductive, what do you do to get yourself going? When I lose motivation, I hop in my car and start driving around looking at different buildings and business parks. I'll see what has changed, stop to talk to tenants and find new prospects. I come back to the office energized.
What is the most useful piece of advice you have received? It takes years to build a reputation and only seconds to destroy it. In a town like this, your reputation is everything.
What skills do you have that have helped you get to where you are today?Problem solving, persistence, confidence, loyalty, optimism, enthusiasm and being competitive.
How do you balance your work and personal life and why is this important to you? I am not always the best at this as it's very hard to "turn off" this job. Your mind is always working. I enjoy travelling with my wife and will only check and respond to emails as necessary. Sometimes I will take a random three-day getaway just to escape, albeit for short period of time.
How do you remember to stop and find time to work on yourself? You have to take time for yourself — play golf, get a massage, work out, anything that will help to clear your mind and help you relax. Again, I'm not always the best at it, but I try. I also try to carve out plenty of time for giving back to my community. Giving back, both time and money, is absolutely essential.
What is the most challenging part of your career and how do you deal with it? The swings — this can be an up-and-down business. Deals can come and go very quickly. I try to stay as even keeled as possible and never become emotional about a deal — it's business. Overall, people tell me I'm an extremely positive and upbeat person in and out of the office.
Do you have any routines or daily practices to keep yourself focused and on track? I keep a continuous to-do list. I start early — either the night before or first thing every morning, I update my list and prepare for the day.
What advice would you give to someone looking to get into your field of work? Talk to as many people in the industry as you can. Remember that this is an industry that takes a long time to become successful in. Be patient and persistent. This is a career, not a job. If you are looking for something as a stop gap for a couple of years, this is not the business for you. Also, have thick skin and be prepared to hear "no" a lot, but at the same time maintain a healthy perspective and think of ways to give back to the community.