BY JENNIFER LECLAIRE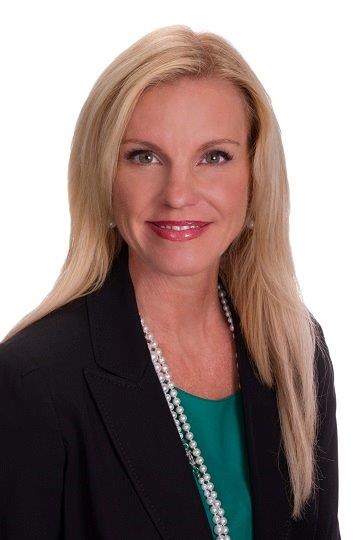 JLL acquired Cresa South Florida in December. The entire leadership team, including David Prove, Barbara Liberator Black, Charlie Barton, John Marshall, Matthew Cheese, Glenn Olson, Matthew Goodman and Alan Kleber, took a leap.
Six months later, Cresa South Florida is rebuilding. The tenants-only firm just announced Caroline Fleischer has joined the firm to head the office as a managing principal.
With more than 25 years of commercial real estate experience, Fleischer previously served as a director of Cushman & Wakefield's South Florida tenant advisory group. She is one of the top office producers in the region. Her clients include Microsoft, Cross Country Healthcare Services, the State of Florida, Carnival Corporation, and First Green Bank.
According to Jim Underhill, Cresa's CEO, Fleischer is in a strong position to drive the firm's growing presence in South Florida, where Cresa serves Miami-Dade, Broward, and West Palm Beach counties. The firm is aggressively recruiting talent and hopes to add up to 12 professionals to that office this year.
"Caroline is a great fit and brings a proven track record of advising and representing tenants," says Underhill. "She is a seasoned professional who shares our values concerning teamwork, relentless client service, and our mantra to always 'do the right thing.'  Since Cresa only represents tenants, not landlords or developers, Caroline won't be burdened by the conflicts that often arise with traditional real estate firms that list buildings and have a fiduciary responsibility to the owner."
A resident of Boca Raton, Fleischer has numerous industry accolades, including recently being named as a 2016 Influential Business Woman by the South Florida Business Journal, NAIOP Office Broker of the Year finalist, Costar Power Broker of the Year, and Cushman & Wakefield Most Valuable Player. She previously worked with Underhill when he was CEO of the Americas at Cushman & Wakefield.
"Right now we plan to nurture our professional base and are in contact with a handful of like-minded professionals in the office and industrial sectors," Fleischer tells GlobeSt.com. "We are looking for professionals who share our commitment to the tenant rep model and our mantra of 'do the right thing.' We offer an equity and entrepreneurial opportunity to the top people in our industry that can't be replicated at other firms. We expect to have some additional announcements in the near future."
Before her work at CushWake, Fleischer served as a commercial leasing specialist for Cereal Fort Lauderdale and as owner of Caroline Fleischer, PA, which provided mortgage loans.  Her community involvement includes volunteer work with 211 Broward and March of Dimes. She majored in Accounting at the University of Oklahoma.